REMEDIAL MASSAGE THERAPIST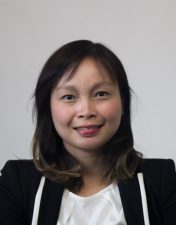 Clinic Base:
Seven Hills Chiropractic & Allied Health
Qualifications:
Diploma in Remedial Massage Therapy
Membership with Association of Massage Therapists
Genevieve is passionate about her client's health and well-being. She specifically enjoys working with clients who experience stress, muscle tension or pain because experience has shown her how swiftly and efficiently massage can assist well-being.
Genevieve always take the time to listen to each client's presenting symptoms. She plans a specific massage treatment in order to effectively treat each client. She customises each massage treatment to fit each client's individual pain or condition.
Her specialties include a combination of Swedish Relaxation Massage and Remedial Massage. She also does Pregnancy Massage. 
Swedish relaxation massage is gentler, mild or lightly applied massage pressure used for clients who are interested in stress relief and relaxation. It encourages general relaxation, and relieves aches and pains. It may also assist with sleep.
Remedial massage utilises mild pressure to deep or strong pressure as required. It may provide beneficial therapeutic treatment when tendons and muscles are tense, injured or knotted. It assists restoration of damaged tissues, and relieves stress and pain. It encourages blood supply to old injuries. 
Pregnancy massage assists with discomforts experienced during and after pregnancy. It can soothe, relax and minimise stress. It also provides assistance for pregnant women with physical pressures and relieves neck, lower back, hips, leg, muscle cramps and spasms.
Genevieve looks forward to welcoming you into our Clinic. She has the qualifications, experience and care to assist you in your health needs.