Dietitian
Clinic Base:
Moorebank Chiropractic & Allied Health
Qualifications:
BSc(Hons)- University of Sydney, 1985
Diploma of Nutrition and Dietetics- University of Sydney, 1987
Sports Nutrition Course for Dietitians- Australian Institute of Sport (AIS) 1992 and 2012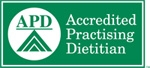 Association memberships:
Dietitians Association of Australia (DAA)
Accredited Practising Dietitian (APD)
Sports Dietitians Association (SDA) – Associate member
Sue Jones is an Accredited Practising Dietitian (APD).  Sue is passionate about most things to do with food and eating.  The advice Sue gives will be tailored specifically to you and to your individual situation. As an APD, her recommendations are based on scientific and medical research. Sue will work with you to help set realistic and achievable goals, and then monitor your progress over time.
Sue has clinical expertise in the areas of:
High blood sugar levels, including pre-diabetes, insulin resistance and diabetes itself
High levels of fats in the blood, including high cholesterol and triglycerides
Overweight and obesity
High blood pressure
Food intolerances
Irritable bowel syndrome including bloating tummies
Muscle building and weight gain
Coeliac disease
Eating for a healthy pregnancy
Sports nutrition:  Sue has a particular interest in the area of sports nutrition and is able to guide you what to eat and drink when and why, for your particular activity.
Sue has a wealth of experience as a Dietitian, having worked in a variety of settings over the last 25 years.  Sue has been a Dietitian in public and private hospitals, in private practice, and in the corporate environment.
Download: What to expect when you see a Dietitian (PDF 35KB)