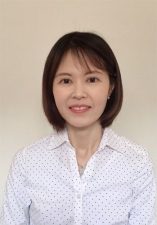 Clinic Base:
Seven Hills Chiropractic & Allied Health
Qualifications:
Bachelor of Health Science in Traditional Chinese Medicine
Bachelor of Medicine and Bachelor of Surgery
Diploma of Holistic Counselling
With an upbringing of Chinese cultural influences, I-Li has always been fascinated by Eastern medicine and its use of acupuncture, herbs and dietary therapy in healing various ailments.
After graduating from Medical School and working as a Resident Medical Officer for a few years, I-Li realised that her genuine interests were in the realm of complementary medicine and natural therapies. This led her to developing skills in holistic counselling, art psychotherapy and eventually pursuing a second degree in Traditional Chinese Medicine.
I-Li has keen interests in addressing women's issues, improving digestive function, managing pain conditions, relieving psychological stress, benefiting sleep and enhancing general health. It is her passion to explore the intimate relationships between body, mind and spirit, and empower patients in attaining a more harmonious state of well-being.
I-Li is fluent in English and Mandarin. She holds a current AHPRA registration and is a member with Australian Natural Therapist Association. Treatment is covered under most private health funds and the Worker's Compensation scheme.