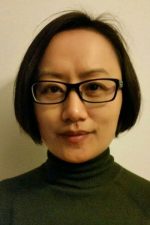 Acupuncturist
Clinic Base:
Moorebank Chiropractic & Allied Health
Qualifications:
Bachelor Degree of Traditional Chinese Medicine
Background:
Alysha was trained in both Western Medicine and Traditional Chinese Medicine at the Shanghai TCM University.  She graduated in 1996 with a Bachelor Degree of Traditional Chinese Medicine (TCM). Upon graduation, Alysha obtained a position as a TCM Doctor at Shanghai Tianshan TCM Hospital and worked there for 10 years in the departments of Gynaecology and Internal medicine.
After moving to Australia in 2006, she continued to integrate both Acupuncture and Traditional Herb Medicine to provide the best of care and options for her patients. Alysha helps women who have menstrual difficulties, fertility concerns, through to pregnancy, labour and menopause as well as men who experience reproductive problems.
Furthermore, Alysha is keenly interested in providing acupuncture to alleviate chronic or acute pain. She believes that acupuncture is great at reducing inflammation, speeding up the healing process, decreasing pain and working deep muscles and tendons. Therefore it can result in greater longer-term pain relief and better range of motion.
She specializes in:
Natural fertility management, IVF support
Gynaecological disorders
Pain Management
Emotional Problems (Stress, Anxiety, Depression, Insomnia…)
Energy Boosting, Weight Loss Management and Cosmetic Enhancement